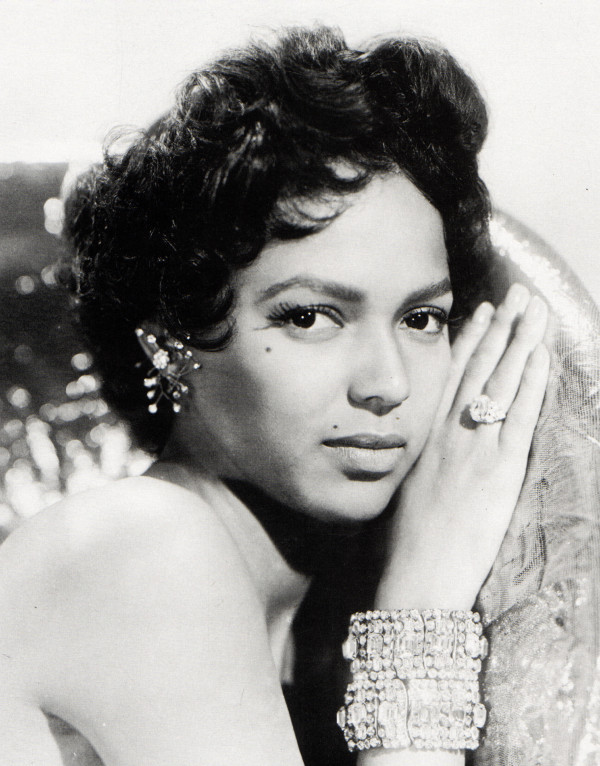 Dorothy Dandridge
November 9, 1922 - September 8, 1965
Dorothy Dandridge came from
humble beginnings in depression-era Cleveland, Ohio and rose to become
Hollywood's first and unforgettable full-fledged African American movie star.
Dorothy
was what we would call a triple threat; she could dance, sing, and act like it was no body's business and she definitely made it our business.
Her name is
synonymous
with being legendary,
glamorous
, a natural beauty, graceful and stylish.
Not only was she a style icon but broke through the glass ceiling of Tinsletown by being the third African-American and the first African-American woman nominated for an Academy Award for Best Actress in her role as Carmen Jones in the musical
Carmen Jones
. In an industry that was content to use African-American women as comic mammy figures, Dorothy emerged as a leading lady, a cultural icon, and a sizzling sex symbol.
Dorothy's simple and timeless
elegance shone through every
outfit
she wore and picture she took with effortless style. Her wardrobe was filled with sexy silhouettes, tailored shapes, distinctive
feminine
flair, figure-hugging dresses and suits, gorgeous
accessories
, sleek scarves, ladylike footwear, glamours
jewelry, and
beautiful handbags. I mean, we could just go on and on but it's more fun to show you than tell you!
We think she is
definitely
up there with the likes of other style icons such as Audrey Hepburn, Marilyn Monroe, and Rita Hayworth. Our only question is, "Why isn't there a style book out there about her? What a great idea right?!
Fun Trivia:
♥
First African-American woman to grace the cover of Life Magazine.
♥
Referred to by Lena Horne
as "...our Marilyn Monroe."
♥
She loved soul food. Her favorite was chitterlings and greens, which she ate only once a week.
♥
She was first choice for the role of Cleopatra but
ultimately the role went to Elizabeth Taylor.
After an almost five year hiatus from acting, Dorothy planned to make a career comeback, but she tragically passed away at the tender age of 42.
While her legacy was not fully
acknowledged
by the entertainment industry until after her death, she definitely left her mark with her
legacy
, her style and the shattered glass from that infamous glass
ceiling
.