Nail polish does not have to be all about the reds, the pinks and the neutrals. Textured nails are the new craze. So lets get on the bead wagon!
Dashing Diva
used this look at Fashion week in February 2011 and c
aviar manicure kits by Ciaté, were d
eveloped by celebrity manicurist and Ciate Creative Director, Charlotte Knight.
This manicure give your nails a new dimension and will make you want to lick your nails because they look like candy...or fish eggs!
It's created by sticking tiny beads to two coats of base polish. This 3-D party on your nails lasts for about two days.
You can try the beads on all your nails or on an accent nail.
The Ciate kit, is complete with lacquer, beads, a tray and a funnel for pouring unused beads back into the bottle. They will be sold exclusively at Sephora for $25 a kit.
These nails may not be piratical but they can be fun for one night. For such a fun and quirky manicure that only last for about 2 days, we say save your $20.00 and DIY. You can visit any arts and craft store like Michaels, and buy $5.00 micro beads.
Have fun with your nails!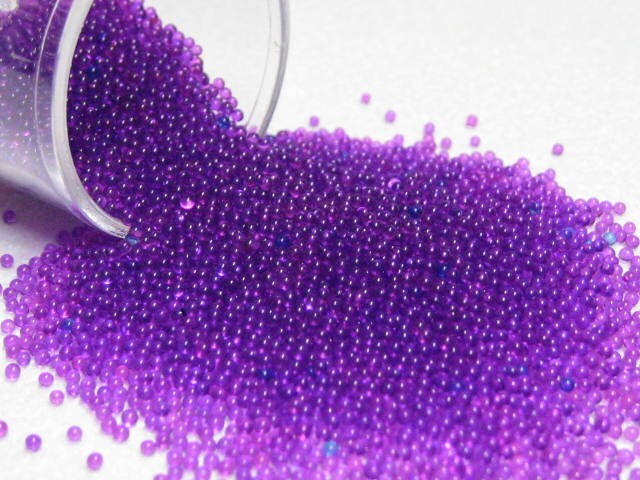 EDIT: Apparently the Ciate Company have been sending C&D letters to bloggers who have used the term "caviar nails." Find out more about it
here.