We love Tia and Tamera and we get a sneak peek into their lives on their reality show on the Style Network. We used to watch Sister Sister all the time, "Go home Roger!" Ha ha...
They're funny, talented, gorgeous and don't seem to age. They're the perfect role models. While still acting and producing, they both manged to get psychology degrees at Perpperdine University, that is amazing!
Their make-up is always flawless and we think their style is something to watch out for and get inspired by.
They tweeted this picture yesterday (2/22) after their appearance on the new talk show The Revolution.
Source
Source
Tamera's wedding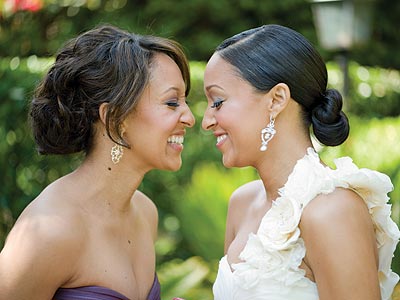 Tia's wedding